COMMERCIAL Window Tinting Niagara Falls NY
Look good and protect!
Commercial Window Tinting Niagara Falls NY
Our commercial window tinting is a great way to enhance the look and comfort of your home or office. Here at Audio One we have been tinting windows for almost 20 years, so you can trust the professionals to get the job done the right way.
You'll find that your room is much cooler and more comfortable. The glass will actually be much safer and the interior will be protected as well from cracks or fading. Commercial window tinting is one of the most popular upgrades for new home owners. Commercial window tinting your business not only cools your workplace in the heat and adds security, but it also raises the value of your property by protecting the interior, thus preventing sun dames to floors and walls.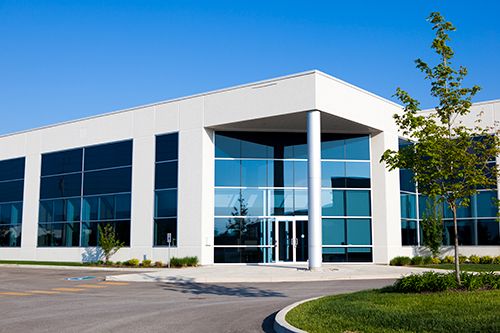 Expert installation and quality commercial window tinting is essential for a professional window tint job and maintaining a factory showroom look.
Some benefits of getting your home or office window tinted are:
Save Energy – Window tinting filters out harmful UV rays from the sun that heats up the interior of your space. With Audio One's window tinting service, your property will stay cooler baking in the sun, which will reduce the need of running your air condition. Running your AC less, will improve can also have many health benefits because the quality of air is increased.
Privacy – Window tint will increase privacy inside your house or place of business and reduce the visibility of your vehicle's possessions inside, lowering the risk of thieves from breaking in.
Protection from Harmful UV Rays – Audio One's commercial window tinting provides protection from the sun's destructive rays by creating a barrier between your interior and the outside environment.
Furniture Protection – Your furniture can be high-end leather or suede, window tinting will increase the longevity of your furniture, and prevent it from fading or cracking.
Floor Protection – If you have hardwood floors, like many homes and businesses do in Western New York, then window tint is a great way to protect them. Save time and money by avoiding a costly hardwood floor resurfacing.
Add Style – Aside from the safety and security reasons for getting your home or business's windows tinted, the new look will instantly add style. Whether it's a bedroom window facing the sun in the morning or glass entrance way to a business, tinted windows will enhance the look.
At Audio One we adhere to a national standard of window tint excellence, so we only employ the most experienced and professional commercial window tint installers. Each of our tinting professionals have years of tint installation experience so you can count on us for expert window tinting done right the first time.
Stop by our showroom and speak to one of our tint installers to learn about our variety of shade options we have.
For commercial window tinting Niagara Falls NY
Call (716) 283-2001, to make an appointment or stop by our showroom anytime at 2517 Military Road, Niagara Falls, NY 14304.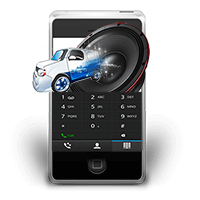 Car Stereo System? Remote Starter? Custom Rims? Get these cool products installed with confidence.
Commercial Window Tinting Niagara Falls NY
Benefits:
• Protection from Harmful UV Rays
• Furniture Protection
Audio One delivers premium Commercial Window Tinting Niagara Falls NY services to the following communities in New York and Canada.
< /br>
New York Car Audio & Video:
Amherst NY | Buffalo NY | Grand Island NY | Lewiston NY | Niagra Falls NY | North Tonawanda NY | Tonawanda NY

Canada Car Audio & Video:
Hamilton Ontario | Mississauga Ontario | St. Catherines Ontario | Toronto Ontario