CAR AUDIO & VIDEO
Subwoofers, Speakers, Video and more!
Niagara Falls NY

Car Audio
Is your vehicle's audio system in need of an upgrade? Having provided the car stereo installation Buffalo and Niagara Falls has relied on for over 20 years, our experts here at Audio One are ready to help. We have the premium brands you are looking for, and our experience and knowledge of our products will get the job done right the first time.
A new car audio system will provide superior quality and a wide range of built-in features not found in factory installs. From subwoofers to speakers and navigation with digital dashboards, we will work with you to ensure that you are receiving the products and services that will make enhance your vehicle experience. We employ a full staff of knowledgeable and certified installers who are dedicated to their craft with an understanding of each customers' needs.
Providing a full range of services, our experts here at Audio One can offer a wide range of audio and video system installation and design options for your, car, truck, SUV, boat, jeep and more! Our specializations include premium car audio and video system installations for any vehicle.
Car audio and video installation options.
• Speakers
• Stereos
• Subwoofers
• Amplifiers
• Custom Sound Systems
• In-Dash Monitor
• In-Dash Video
• Overhead Video
• Mobile Video
• DVD Systems
• Back-up Cameras
• Bluetooth Systems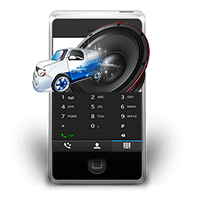 Car Stereo System? Remote Starter? Custom Rims? Get these cool products installed with confidence.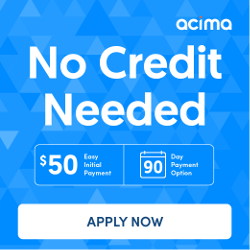 Niagara Falls NY
Car Audio
Niagara Falls is home to one of the seven wonders of the world with an amazing tight-kit community. There's no greater peace than to relax in the serenity and peacefulness of the great mighty Niagara. And what better way to enhance your life by upgrading the vehicle you spend so much time in.
Audio One will deliver a Niagara Falls NY Car Audio and Video experience you can not find anywhere. You can easily book our services by the click of a mouse or mobile device. And our experienced car audio technicians will turn your vehicle into a showpiece that enhances your ride to be enjoyed for years.
Reach out to Audio One today by phone at (716) 283-2001, or if you'd prefer an online approach, fill out a form, and see how we can help you get a premier car audio or video system you've always dreamed of.
Audio One delivers premium Niagara Falls NY Car Audio & Video services to the following communities in New York and Canada.
< /br>
New York Car Audio & Video:
Amherst NY Car Audio | Buffalo NY Car Audio | Grand Island NY Car Audio | Lewiston NY Car Audio | Niagra Falls NY Car Audio | North Tonawanda NY Car Audio | Tonawanda NY Car Audio

Canada Car Audio & Video:
Hamilton Ontario Car Audio | Mississauga Ontario Car Audio | St. Catherines Ontario Car Audio | Toronto Ontario Car Audio