CUSTOM TRUCK ACCESSORIES
Running Boards, Light Bars, Lift Kits and more!
Niagara Falls NY

Custom Truck Accessories
When it comes to accessorizing your truck, Audio One is a specialist in the field and has all the products and experience to enhance your truck or SUV. We carry a huge selection of custom truck accessories from LED headlights and grille guards to running boards and fender flares.
Audio One has been providing customers with high-quality aftermarket truck accessories for more than 17 years. We have a wide range of truck accessories for all the different makes and models. Whether you own a Ford F150, Chevy Silverado, Dodge Ram, Toyota Tundra or any other truck on the road, we can help you customize it to fit your vision.
Our custom truck accessories are the most durable, stylish and top-of-the-line products you can find anywhere, because we select only the best and most popular manufacturers. Our experienced staff will help you with selecting the right products designed to enhance the appearance, add protection and increase performance while adding style and value to your truck.
Large Selection of Custom Truck Accessories.
• LED Light Bars
• Custom Rims & Tire Packages
• Bull Bars
• Nerf Bars
• Custom Bumpers
• Running Boards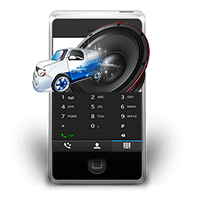 Car Stereo System? Remote Starter? Custom Rims? Get these cool products installed with confidence.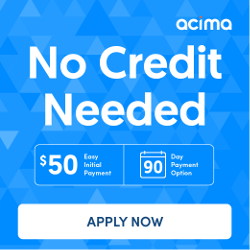 Niagara Falls NY Custom Truck Accessories

Today Niagara Falls is much different than it was 15,000 years ago. Back then, southern Ontario was a giant block of ice. As the last Ice Age began to change, about 12,000 years ago, new terrain and rivers were formed from the glacier movement. When this developed, the Niagara River was created and, soon after, Niagara Falls was born. By comparison, the history of the vehicle and truck accessories have advanced in a much shorter time period.
We carry the most popular lines to accessorize your truck. From LED light bars to running boards, Audio One has everything to make your truck what you want it to be!
Upgrade your truck today and give Audio One a call at (716) 283-2001, or you can fill out our website form, and let us help you make your truck unique and personalized.
Niagara Falls NY Custom Truck Accessories available to the following communities in New York and Canada.
< /br>
New York Custom Truck Accessories
Amherst NY | Buffalo NY | Grand Island NY | Lewiston NY | Niagra Falls NY | North Tonawanda NY | Tonawanda NY
Canada Custom Truck Accessories:
Hamilton Ontario | Mississauga Ontario | St. Catharines Ontario | Toronto Ontario