REMOTE CAR STARTERS
Never Get into a Cold or Hot Car Again!
Niagara Falls NY Remote Car Starters
If you live in Niagara Falls, then you have a lot of experience living in cold winters, sunny summers and tourists all year long. Whether your having a bite to eat at The Griffon Gastropub or taking a hike down at the Gorge, nothing beats a warmed up car in the winter or an air-conditioned car in the hot summer. No other remote will be so useful and convenient in your life than your new remote car starter.
Audio One has you covered when it comes to Niagara Falls NY remote car starters. Our technicians has the experience and knowledge to match the right remote car starter product for any vehicle. You can conveniently book our services by submitting our website from. With our quality line of remote car starters you'll never have to drive your car cold again.
Get your remote starter today by Filling Out The Form to receive a quote for your specific vehicle. Then we can schedule an appointment to install your new remote car starter at our shop.
Niagara Falls NY

Remote Car Starters
Audio One provides sales and installation of premium remote car starters. Never get into a cold car or hot car again! The remote car starters have many functions to make your daily life easier. Apart from starting up your car, they can be programmed to open windows, open the trunk, add a security system, view the temperature inside the vehicle, daily start times, and more.
Remote car starters have an array of different options and functions, and Audio One can help you choose the right starter for your vehicle and your needs. Additionally, some remote car starters have the option of being controlled through your smartphone, which includes start, stop, and monitoring functions.
A Premium Blend of Remote Car Starters Options
2 Remote Controls
Keyless Entry
Safety Shutdown
Up to 20 Minutes Run-Time of Your Vehicle
Range of up to 1 Mile
Two-Way Remote Controls w/ LCD Display
Mobile App for Remote Starting Your Vehicle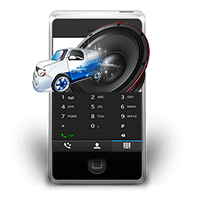 Car Stereo System? Remote Starter? Custom Rims? Get these cool products installed with confidence.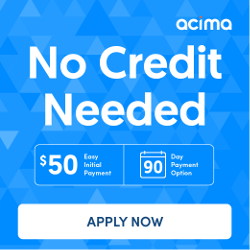 Audio One delivers premium Niagara Falls NY Remote Car Starters service and installation to these communities in New York and Canada.
< /br>
New York Remote Car Starters:
Amherst NY | Buffalo NY | Grand Island NY | Lewiston NY | Niagra Falls NY | North Tonawanda NY | Tonawanda NY
Canada Remote Car Starters:
Hamilton Ontario | Mississauga Ontario | St. Catherine's Ontario | Toronto Ontario