CAR GPS & NAVIGATION
Never Get Lost Again.
Niagara Falls NY

Car GPS & Navigation
Traveling to a destination you've never been before can be nerve racking. Then, add road construction to the unfamiliar neighborhood, and you can be searching for your desired location for hours. Make life a little easier with a GPS navigation system for your vehicle, and you'll never get lost again.
GPS navigation systems for cars do more than get you to the right destination, they also tell you how long it's going to take to get there, so you can plan out your day and make all appointments on time. Using a window mounted unit can invite thieves to target your vehicle and leave a messy circle on the glass. Why use a temporary solution, when you can have a navigation system for cars installed right into your dash and enhance the appearance of your vehicles interior display.
At Audio One we carry a wide array of navigation and Bluetooth units to suit every driver's need. Complete with turn-by-turn directions and a friendly user interface, all-in-one units will make your entire driving experience better than ever before.
Many Convenient Car GPS & Navigation Options
Live GPS Navigation
Integration of Nearby Locations and Points of Interest
Live Traffic Conditions
Customize your route to avoid highways or tolls
Multiple Entertainment Features in Radios
Touch-Screen Controls
Calculates estimated time of arrival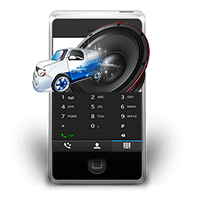 Car Stereo System? Remote Starter? Custom Rims? Get these cool products installed with confidence.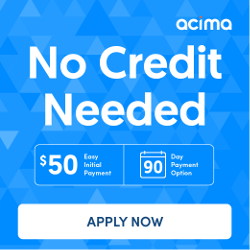 Niagara Falls NY CAR GPS & NAVIGATION

An estimated 30 million people visit Niagara Falls annually, with tourists traveling through the community in every direction. With so many sightseeing spots and tourist attractions a reliable GPS is essential to get you where you need to go fast. You will never need to stress about finding a location or have to use your cell phone as a GPS device again. Audio One will install a car GPS and navigation screen into your vehicle's dashboard.
Our Niagara Falls NY car GPS & navigation products have multiple features and screen sizes. Our professional team of technicians have the experience and industry knowledge to get you where you're going. You can easily book an appointment by submitting a website form. With our quality product line you're sure to upgrade the vehicles value.
Get things started with Audio One today by calling (716) 283-2001, or if you'd prefer an online approach, fill out a form, and let us help you get the rims & tires that will upgrade your ride.
Audio One delivers premium Niagara Falls NY Car GPS & Navigation services to the following communities in New York and Canada.
< /br>
New York Car GPS & Navigation:
Amherst NY | Buffalo NY | Grand Island NY | Lewiston NY | Niagra Falls NY | North Tonawanda NY | Tonawanda NY
Canada Car GPS & Navigation:
Hamilton Ontario | Mississauga Ontario | St. Catharines Ontario | Toronto Ontario