CUSTOM RIMS & TIRES
For Your Car, Truck or SUV!
Niagara Falls NY CUSTOM RIMS

Are you looking for custom rims for your car, truck or SUV? Audio One has the rims for your vehicle, with a huge selection to choose from, all from the industry's top brands. Whether you're looking for some heavy duty rims for off-roading or a sporty or bold look for a high performance vehicle, or anything in between, we have it all.
Our catalog of custom rims and tires carries an assortment of choices for each individual's unique style. If you're looking for a huge selection of custom rims for cars or trucks with expert and knowledgeable staff to assist you, then stop by Audio One's large showroom on Military road today!
Achieve that desired look and style of your vehicle across our entire custom rims and tires section.
Niagara Fall's Leading Custom Rims & Tires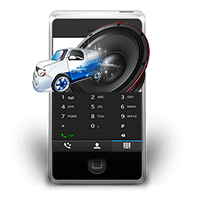 Car Stereo System? Remote Starter? Custom Rims? Get these cool products installed with confidence.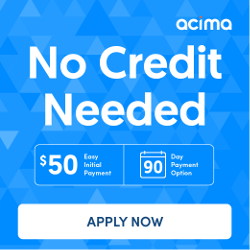 Niagara Falls NY Custom Rims & Tires

Niagara Falls has a rich history and powerful significance to the entire world. With over 3,000 tons of water flowing over Niagara Falls every second, speed is on the top of the minds of local motorists. Which is why we work fast and efficient to install our premium custom rims and tires for all types of cars, trucks, SUV's and jeeps. No other accessory will make your vehicle stand out more than a new set of custom rims and tires.
Audio One has a huge selection of Niagara Falls NY Custom Rims & Tires to choose from. Our professional team of technicians has a robust industry knowledge to lead you through the entire process. You can easily book our services by submitting a consultation form from our website. With our quality line of rims and tires you'll be sure to fit the exact look you're looking for.
Get things rolling with Audio One today by calling (716) 283-2001, or if you'd prefer an online approach, fill out a form, and let us help you get the rims & tires that will upgrade your ride.
Audio One delivers premium Niagara Falls NY Custom Rims & Tires to the following communities in New York and Canada.
< /br>
New York Custom Rims & Tires:
Amherst NY | Buffalo NY | Grand Island NY | Lewiston NY | Niagra Falls NY | North Tonawanda NY | Tonawanda NY
Canada Custom Rims & Tires:
Hamilton Ontario | Mississauga Ontario | St. Catherines Ontario | Toronto Ontario